American Tunis Lamb


Taste the mild and tender difference of pasture raised Tunis lamb from Cinnamon Roost Farm. American Tunis sheep originated from the Sahara desert. They thrive in our hot Arizona summers. Tunis are known for their mild flavor. The meat has little to no gaminess and the mutton will taste like typical imported lamb. Grocery stores and many restaurants stock lamb from New Zealand and Australian sheep. The meat is strong and gamey tasting due to the breed of sheep and the strong smelling/tasting plants they eat. Our lambs feed on mild grasses that grow in our climate such as Bermuda and Rye. During the winter they are supplemented with locally grown Timothy and Alfalfa hay.

Cinnamon Roost sheep live in their natural social groups eating what nature intended them to eat (grass, forage and legumes). Our new born lambs are nursed by their mothers for up to 6months. We do not feed hormones nor growth promoting additives. We do not finish our lambs on grain. Because the sheep are fed little to no grain* the lamb and mutton is rich in Omega-3 fatty acids, Vitamin E and beta-carotene. So Cinnamon Roost lamb is both healthy and delicious!

Our common lamb processing age is 9-12months. However, upon request we can provide a milk fed lamb (3 months or younger). Some prefer more gamey tasting lamb. We occasionally can fill this request with mutton. We sell whole, half, quarter, or individual cuts of lamb. Prices per lb are on the cut and wrapped package weights.

*Our ewes are supplemented with a small amount of whole grains for a short time twice a year; during mating, to encourage ovulation and immediately after they have lambed (given birth), to aid in colostrum production and recovery. They have pasture grass available to feed on at all times.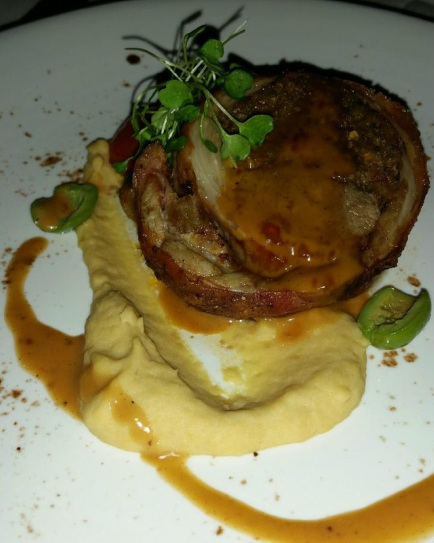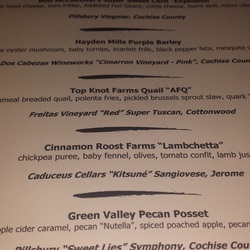 Several local restaurants serve our lamb. Please feel free to contact us so we can help you find it.
---